My
Little
Town
Literally, the first of its kind Live Wallpaper for Android phones - hidden switches on the Live Wallpaper itself to activate 40+ animation effects!

Control the weather, make rain and snow! Change night and day! Fly a plane! Change different vehicles! Start fireworks! And more! Just tap to discover. Find them all!

Download free from Google Play!

: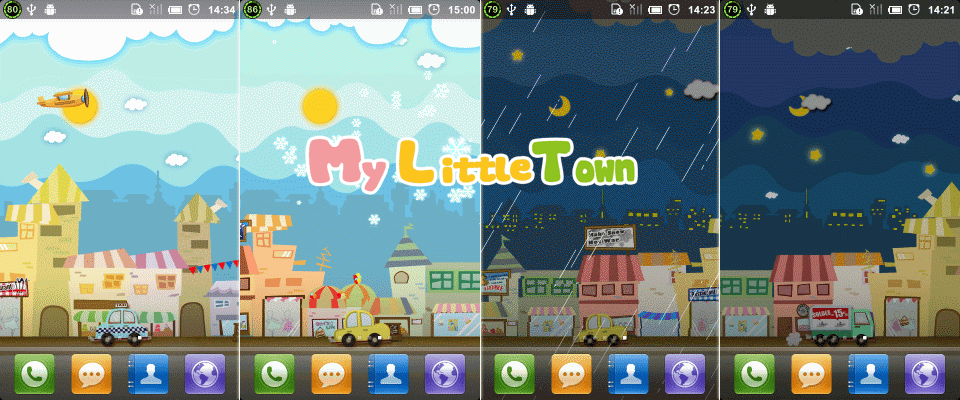 http://goo.gl/QEtX1
YouTube:
http://www.youtube.com/watch?v=oEC1XZFGIck...eature=youtu.be