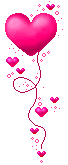 Welcome to WPC Week 244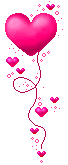 The topic was selected by tinca and manjuraja and suggested by liapireas

Topic :
Old Black and White Walppapers (with a touch of color)
Description :
Make a black and white wallpaper, with using only one color to highlight a few places or objects.
Example : Black/White and Red and Black/White and Yellow
Restrictions :
No Animation
Resolution :
Landscape
Important :- this week animation is NOT allowed.
480 X 320
480 X 360
640 X 200
640 X 320
640 X 480
800 X 352
800 X 480
1200 X 800

All Mobile9 members are welcome to join the WPC

If you are new and thinking of joining, don't be scared we all have to start somewhere
and this is a good place to have some fun while you learn how to make wallpapers.

What is the WPC?
In short - this is a graphic manipulation contest.
You should make a new wallpaper by manipulating/changing/adding/combining different images that fit with each weeks topic.
If you are skilled in graphic arts you can of course create a wallpaper from "scratch".
The recommended image editing software is Photoshop or GIMP.

Please read the Rules and get the available Resolutions (sizes) HERE before you enter.
If you have any questions please ask them here and experienced participants will try to answer you as best they can.
But don't foget the most important thing about taking part in the WPC … HAVE SOME FUN!

Add this Banner in file description

CODE
[url=http://www.mobile9.com/invboard/index.php?showforum=103][img]http://i55.tinypic.com/28a40p3.jpg[/img][/url]