Introduction to the MDC

Exciting News

On the first weekend of July 2011 we will be launching a new Monthly Design Challenge (MDC).
The MDC will be for Photoshop Elements/Photoshop Creative Studio or GIMP users only – no other software allowed.
Every month we will be giving you a topic and you will have to create something from scratch, using only the tools & techniques available to the PS & GIMP software. That includes resources like custom shapes & brushes.
How will it work?
The challenge will work more or less the same as the normal weekly challenges. We will give you a topic and you will have to create everything from start to finish. Most of the topics will focus on making M9 Gifts, but we won't let you get bored so there will be many other topics also (like making mascots for the M9 competitions and social groups).
Each topic will end on the last Sunday of the month and the next topic will be announced at the same time. Voting will start soon after the close of each topic.
What else is different in the MDC?
A new feature of the MDC will be that participants will be allowed to enter more than once in the same challenge! That means if you made 2 or 3 entries you can enter them all individually (as separate entries) and you can end up winning 1st, 2nd & 3rd place in one challenge!! Because of this new future you will have to give your entry a unique name and voting will be for that name (not for the person's user name).
Another new feature: If your creation does not win or get used you will be allowed to enter it again in another challenge. So for example if you made something for July you can tweak/improve/change it and enter it again in September. But of course if your entry won or got used you should not use it again.
How do I make something from scratch?
The answer in short: read/view lots & lots of tutorials. It takes a little time but once you've created something unique all on your own, you'll be so proud and happy that you did! Make sure you know how to use the tools of your software. For example make sure you know all the functions/uses of the Pen Tool by reading a thorough tutorial like this one by Melissa Evans:
http://www.melissaevans.com/tutorials/how-...oshops-pen-tool
(Don't miss the part at end were she explains how to make your own custom shapes.)
Reduce things for yourself into simple shapes. You don't need a lot of complicated shapes and tools to create your entry. Take a look at this animal icon set
http://www.iconarchive.com/show/animal-ico...tin-berube.html
Do you see how he made a large variety of animals by breaking up each body part into (mostly) very simple shapes?
Here is an example M9 gift I made – a little Giraffe Toy:

The whole thing was created with 4 simple shapes.
The body is the default Raindrop custom shape
The top/tip of the horns is the default Flower 1 custom shape
The marks/spots on the body is the default Blob 1 custom shape
And the rest of the image (head, eyes, ears, horns & legs) are the normal Ellipse Tool.
Incredible isn't it? Just 4 shapes! And that's because the end result will only be seen in such small dimensions so you won't have to worry about a lot of little details.
If you look here at the original size I created it in, you will see that it doesn't looks so great

But as you saw above when it's scaled down to the 48x48px we use for M9 gifts it looks perfectly acceptable: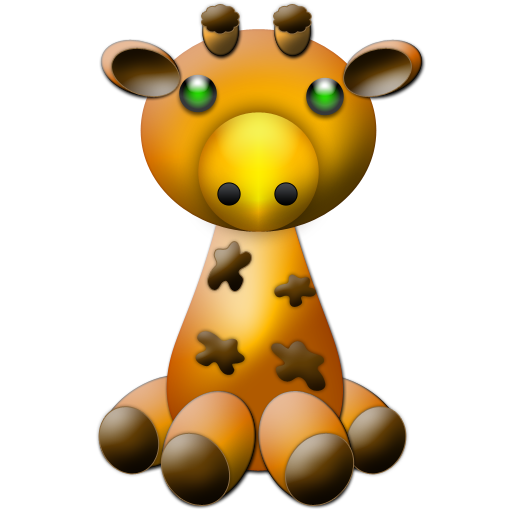 I almost forgot – before you start making something it's probably I good idea to find some image that you can use as a reference.
For the giraffe toy I used this image of a handmade giraffe plushy as reference.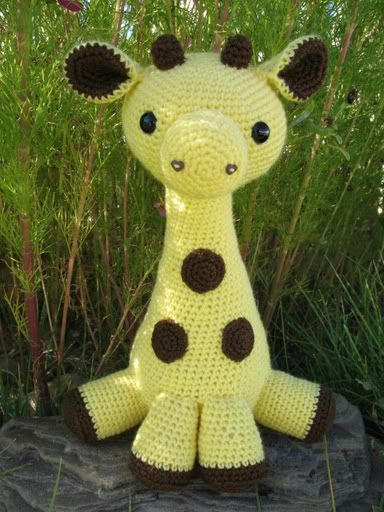 Some more examples, tips, links and downloads below