Hey all,
I am new here and was looking for some Bleach Anime themes and couldn't find any interresting enough ones to actually set as a theme on my W910i (no offense to the ones already out there), so I decided to make my very own Bleach series. As a starter theme I made a Rukia theme, and I just uploaded Ichigo. I hope you will like them..
Bleach: Rukia Kuchiki
Bleach: Ichigo Kurosaki
Bleach: Renji Abarai
Bleach: Hollow Ichigo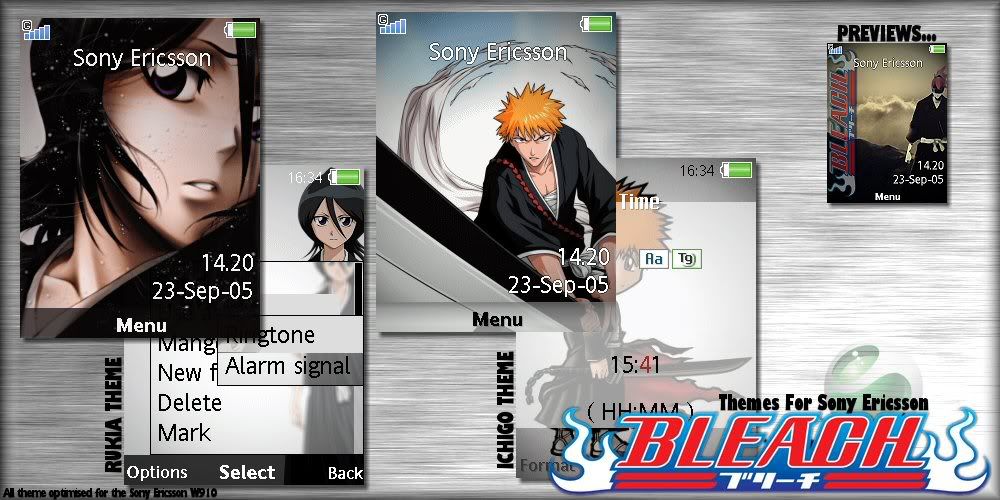 Comments, suggestions and praises are always welcome..

Regards,
Foofah