Welcome to LOT Theme Making Party-26
Hi There... How are you all..???


Time to start the party for March 2013


Lets Rock This Party With "what you want"
Topic... "what you want" - Restriction NONE.. Deadline... 30 March , 2013.. 06.30 GMT
Note!... Lot Party is not a competition, there is no vote, no medals, no winners
Please read this before you join to understand the way to join the party...
http://www.mobile9.com/invboard/index.php?...st&p=806977
Participants in the Party-26: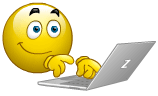 01.__Naz__
02.mangotango7
03.Banty135
04.Galina53
05.Theme_Buddy
06.princeabid708
07.MieczysławPAWEŁ
08.irshadshalu
09.Rohitcstrike
10.manoj8981841386
11.RandyMabius
12.AnySun
13.jolansky
14.
15.
WHO WILL ROCK THE PARTY
Don't forget to merge the LOT logo..
..in your final full preview!!!!!!!!!!!!!!..
This banner must be added in your gallery while you are uploading the theme..
Please insert all the code with the link!!!.

Not just a picture .... THANK YOU!!!
CODE
[url=http://www.mobile9.com/invboard/index.php?s=0&showforum=135][img]http://img51.imageshack.us/img51/9805/looa.png[/img][/url]