Pool Break
Version: 1.7
Description:



★★ ★★



Pool Break is a suite of games featuring several variations of 3D Pool, Billiards, Snooker, and the popular Crokinole and Carrom board games. The 3D graphics are spectacular and the physics are realistic and accurate. Whether you play against the computer or against other players online, the action is smooth and fast paced!



Ready for some realistic pool action? With a ton of games and lots of fast paced action, Pool Break will keep the most seasoned pro playing well into the night. Its realistic 3D graphics and linear shot guides help you line up your shot, modify the shooting angle, and see where your shot is going to land, making it easy to line yourself up for your next move.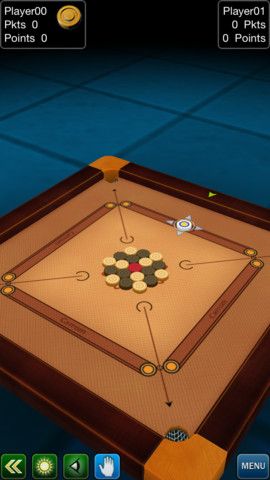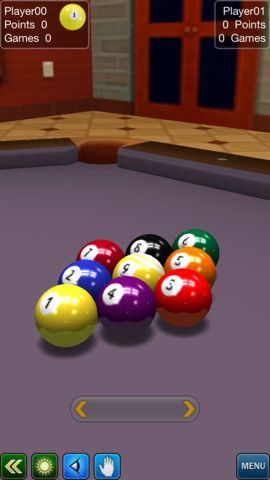 Pool Break Features Include:



★ Over a dozen games packed into one app
★ Universal iPhone, iPod Touch and iPad app
★ Supports Online Cross-Platform Multiplayer Gaming
★ Supports online chat
★ Play against the computer with four difficulty levels
★ Pass-n-Play mode
★ Play against Facebook friends
★ Very Realistic Pool Physics
★ Pan and Zoom and Slow Motion modes
★ Swipe-to-Shoot mode
★ Free View and First Person View
★ Regular or Hexagonal billiard tables
★ Allows Curve and Masse shots and full English
★ Intuitive User Interface
★ Built-in Help Manuals explain how to play
★ Hours of fun




Pool Break Games Include:



★ US 8-Ball Pool
★ UK 8-Ball Pool
★ 9-Ball Pool
★ 10-Ball Pool
★ 6-Ball Pool
★ 3-Ball Billiard
★ One Pocket Pool
★ Straight or 14.1 Continuous Pool
★ Carom (or 3-cushion) Billiards
★ Pool Drills
★ Place-n-Shoot Pool and Snooker
★ Snooker (15, 6 or 10 Reds)
★ Carrom (three board styles)
★ Crokinole board game

Feeling competitive? Choose head to head action with the pass-n-play feature, even more intense competition against the computer, or go online for some cross-platform action with other players. With 4 different difficulty levels to choose from, you'll go from a novice to a seasoned professional in no time. Don't get Snookered! Download Pool Break now rack up some serious fun! It's your break!

CODE
http://depositfiles.com/files/0sie0oc3x
Or
CODE
http://adf.ly/FXc8g