Critical Missions: SWAT
Version: 2.62

Description:



FPS fans, the moment you have been waiting for has finally arrived! Highly addictive multiplayer Critical Missions: SWAT is overall just plain amazing.



Critical Missions:

SWAT (a.k.a. Critical Strike Portable/CS Portable) delivers the nostalgic fast paced FPS gaming experience on your iPad, iPhone and iPod Touch devices. Enjoy the smooth and customizable touch controls and play the cross-platform first-person shooter against other players on the web and on other mobile platforms.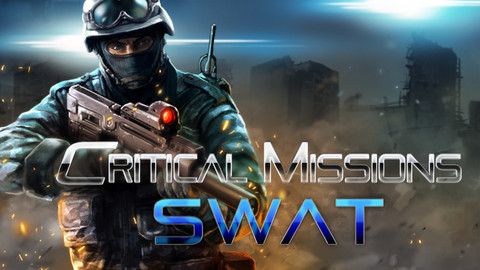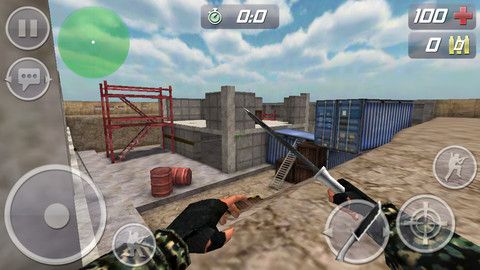 CRITICAL MISSIONS: SWAT KEY FEATURES


- The First true cross-platform 3D First-Person Shooter MMO: beat PC players and players from other mobile platforms
- Multiplayer Mode: Local network and Servers Globally (USA, Europe and Asia)
- Single Player Mode: Player vs. Customizable Bots (Terrorists, SWAT team, Monsters, Zombies)
- Smooth and Responsive Customizable Touch Controls
- Six Game Types: Classic, Team Death Match (DTM), Zombie Mode, Zombie Match, Survival, Death Match, Juggernaut and Capture The Flag (CTF)
- Customizable settings: player HP, player speed, zombie difficulty, ect.
- Loads of pre-installed and downloadable unique maps




WEAPONS:

Knive, Pistol (Desert Eagle), Assault Rifles (AK-47 / M4A1), Sniper Rifle (AWP), Shotgun XM1014, Grenades (Grenade, Flash Grenade, Smoke Grenade) + more to come!




GAME MODES:



★CLASSIC -

★TEAM DEATH MATCH (TDM)

★ZOMBIE MODE

★ZOMBIE MATCH

★SURVIVAL

★DEATH MATCH

★JUGGERNAUT

★CAPTURE THE FLAG
CODE
http://depositfiles.com/files/ih4vmgx4t