Most of you already heard the news about
Xailin
. She has left us and is now with angels in another world. 10 days after hearing this, it's still really hard to accept that we won't see Marina and her beautiful themes ever again.
We first saw Marina four years ago. Very few of us know her back then. With time, Marina managed to win in contests after contests, collecting trophies after trophies, and finally making her way into the ultimate hall-of-fame when she was
promoted to Legendary Themer in May 2012
. That's also the time when we learned about her illness, the reason why she hasn't been active lately.
QUOTE (xailin @ May 18 2012, 07:30 PM)

Congratulations all the promoted members!!!!!!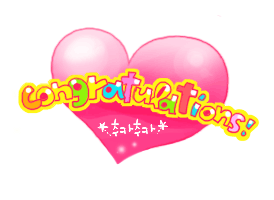 Thank you very much for the legendary badge!!!! Now, during my long and serious illness is a huge present for me .... I'm very happy!!!!! Patricia, thank you so much!!!!!!!



Later in July, when I saw Marina making a come back with super brilliant
Batman
&
Anime
themes, I was so happy. You know right away that they are her themes. But what I didn't know is those will also be her last.
RIP Marina.
Thank you for bringing so much inspiration in your work.

Marina's profile: http://p.mobile9.com/xailin/
The thread where we learned about the sad news & where a lot of M9ers have posted their thoughts: Farewell, Marina
A tribute TMC for Marina
Some of Marina's themes: