DC 60 Results
Iphone Icons, Wood or Steel

This week we had 9 fantastic entries!



Thanks to all the participants for joining us and making this challenge a success!


And here's the result of your votes:
1.anulubi
Download
PSD
2.CrazEric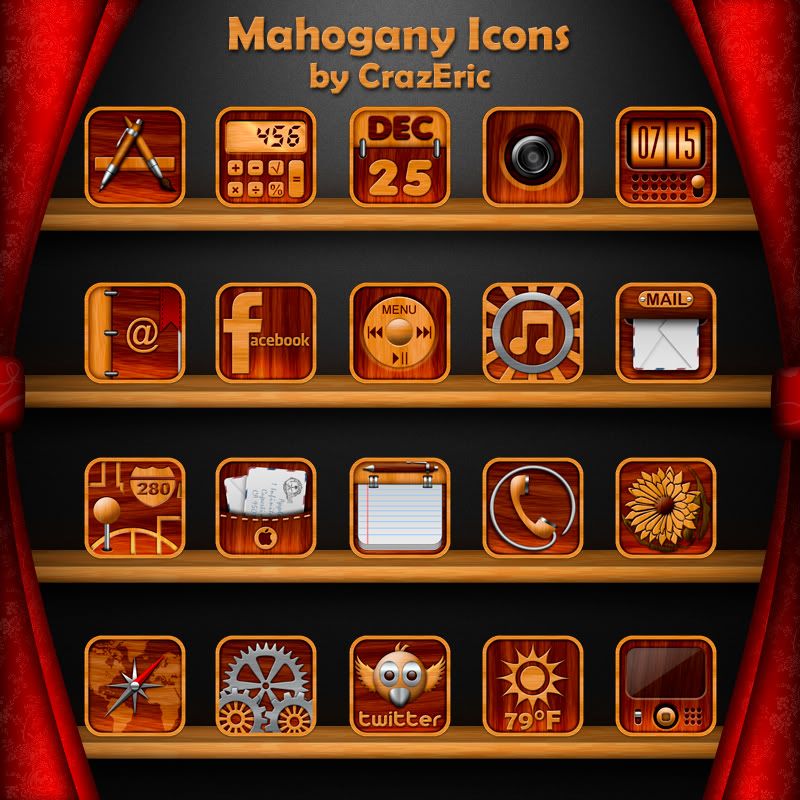 Download+PSD
3.jolansky
Download
PSD

Biiiiiiiig Congrats to the winners ...



And fantastic job to all the other participants!

Vinothvardha has disqualified for not participate in voting

Thanks to our guest voter Tinca