Welcome to DC 42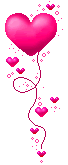 Screensavers: Love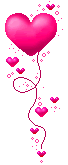 This week we'll be making some screensavers for Valentines Day.
Description:
First make a wallpaper about
love
by combining 2 or more images (like a normal wallpaper competition)
then use any software of your choice to make it into an animated gif screensaver (or you can also make it from scratch in photoshop).
Anything relating to
love
is okay.
Resolutions:
use
1
of these 4 resolutions:
Landscape 480x360 or 320x240
Portrait 360x480 or 240x320
You will post the following things in the Entry Thread: 1.
Love
screensaver
2.
Originals used
(or psd if made from scratch)
3.
Gallery link
4. (optional) Name of software used to make the animation
This topic will be open for 1 week until Sunday 12 February.

All Mobile9 members are welcome to join the DC and earn this badge:


simply by completing 20 challenges. No winning required!
Confirmed Participants:

- anulubi
- calypsodriver
- RandyMabius
- mohamedali05
- Aleena143
- BENnGWEN
- liapireas
- I

making screensavers - add my name here please


-
-
-
-
-
-