The Apple iPhone 4S is yet to start shipping but someone already managed to get their hands on one. And as you can expect a camera sample image and some benchmark scores have been posted online for our viewing pleasure.

As you know the iPhone 4S has like iPad 2 a Dual A5-Core processor , and it's fast, very fast, The Safari Browser managed to get a score of 89.567. I'm sorry for Android Users, but this is a incredible score.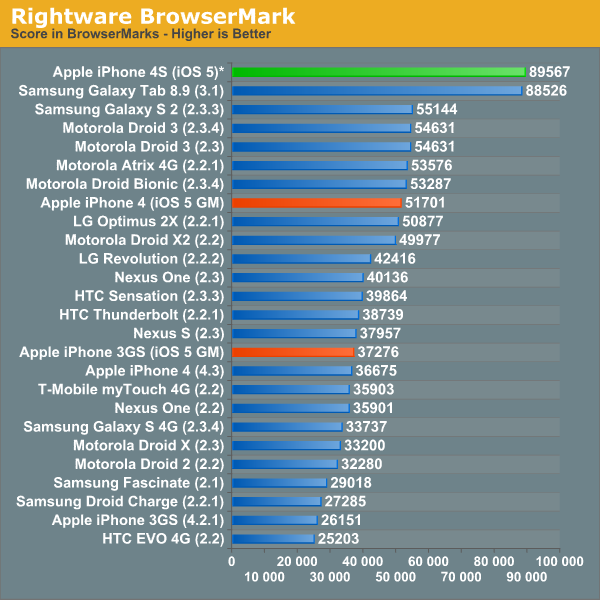 Also here is the camera sample, as you can see the image is very clear and very little noise despite being in less than ideal lighting conditions.