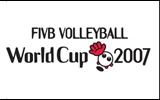 [center]
Argentine, Australia, Brazil, Bulgaria, Egypt, Japan, Korea, Puerto Rico, Spain, Russia, Tunisia, USA
[/center]

Welcome!
The volleyball World cup has started, but no one has yet to notice the top notch teams playing at Japan. I felt obliged to give a small insight to the tournament seeing that my own national team, Egypt, is a participant of the event as well.
I'll be updating the thread with the latest news and standings from the official site, which you can visit by clicking on the official logo at the top.
Everyones free to add a comment. So allow me, to highlight the recent news as we draw close to the final
days of the cup.
-
November 26, 2007
Argentina triumphant against Spain
Argentina proved to the delegation that they still pack a punch when they played and won against the Spanish squad today 3-0.
-
Egypt's Imminent Loss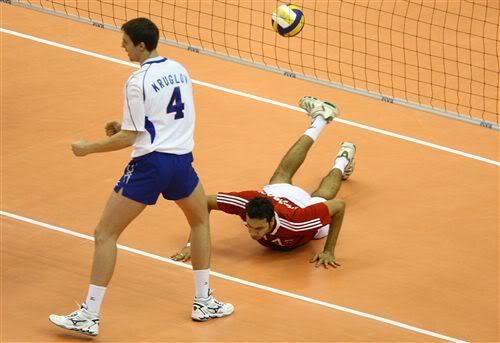 Egypt lost 0-3 to Russia today, anticipated by many of the event's forecasters and team reviewers. The African continent needs to give some time to Volleyball, if Egypt is what they have to offer.
-
Japan Loses steam against Puerto Rico
The Japanese lost today against Puerto Rica, 0-3. Technical errors plagued the team's troubled play against the more organized ranks of the Puerto Rican Squad. So much for winning against Egypt!

-
November 25, 2007
Japan adds to Egyptian defeat 3-2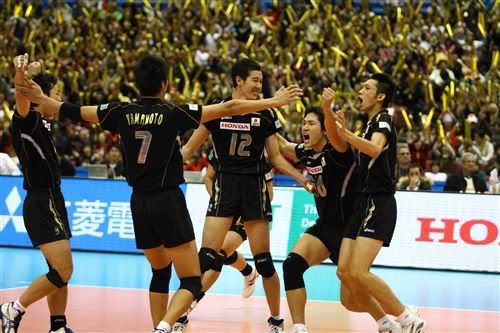 The African champions are continuing their losing streak today when they lost 3-2 to Japan, the host country of the 10th FIVB Men's Volleyball world cup.
The Japanese squad had it coming in the first set, but the Egyptians fought back vigorously to turn the tides to their favour, winning 2 sets. 4th Set was the stage for a dramatic battle for points, with Egypt in the lead.
Egypt's defenses soon faltered to the Japanese servers, Koshikawa Yu and Ishijima Yusuke, losing the 4th set by 2 points. Japan is set to play against Puerto Rico while Egypt heads to play against the undefeated Russia.
-
Russia brushes Spain aside 3-0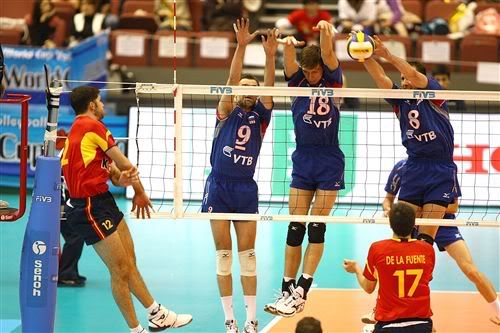 Russian has been dominating the scene since the first round started, leading the pack with an undefeated streak of wins that has brought fear into many of this cup's participants, namely Bulgaria.
The finals may be set, Brazil vs Russia....

-

1.

Russia
(14 PTS)
2.

Brazil
(13 PTS)
3.

Bulgaria
(12 PTS)
4.
USA
(12 PTS)
5.

Puerto Rico
(11 PTS)
6.

Argentina
(11 PTS)
7.

Japan
(10 PTS)
8.

Spain
(10 PTS)
9.

Australia
(10 PTS)
10.

Tunisia
(8 PTS)
11.
Korea
(8 PTS)
12.

Egypt
(7 PTS)

26 November
USA team celebrating a point against Korea.
25 November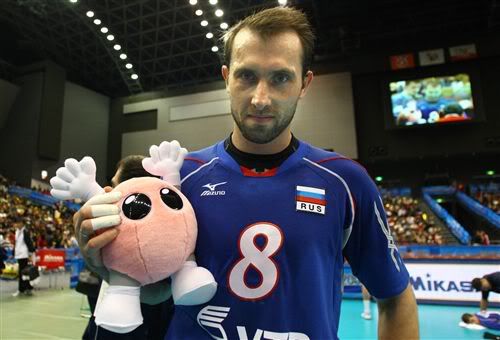 Russian Sergey Tetyukhin, best player of the match against Spain.
All pictures posted are property of FIVB.org