What's awesome in v6 for developers
Exhibit your products to 30 million people around the world, for FREE.
App Discovery
Instant access to 30 million users. Distributing your apps to app store alone won't bring you success that you dream. They get buried below the noise. Even good ones. Let us help you. Everyday, millions of people come here to browse and download stuff for their smartphones and tablets. They are the people you want and you can now reach them in just a few clicks. Cost to you - $0! Import your app.
A Different App Store
App discovery made local and social. With M9 v6, we have completely re-designed and re-engineered the way our recommendation engine works. If you have a good app and people love it (by adding it to favourite, tweeting it, sharing it to Facebook, etc), the app gets pick up automatically and push to more M9ers. Put your app here on mobile9 and watch it explode virally!
Premium Listing
The easy way to promote your product to millions. Let say you have an app for Apple iPad. Wouldn't you want it to appear on prominent spot when people are browsing other stuff for Apple iPad? Now you can. Just put your app on mobile9 using AppZilo and pay only if someone clicks your ad.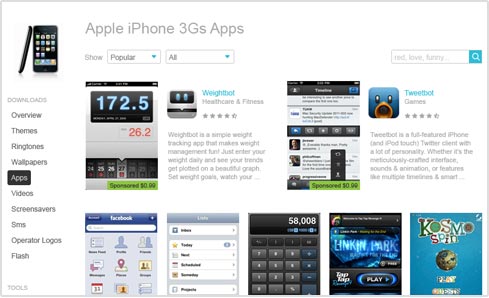 Build Your Fans
Build an army of followers & reach out to your fans easily.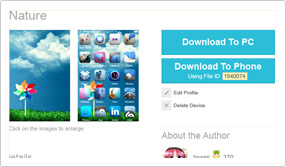 Your Files Are Yours
Download, edit or remove them any time.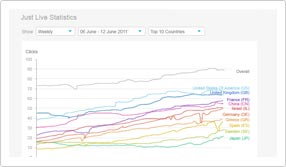 Real-Time Stats
Track and analyse how your product is performing 24/7.